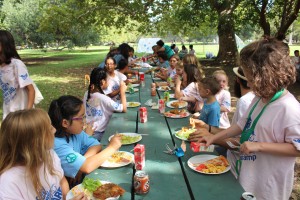 Community Events
CAEYC Conference: Center for Social Change at Pasadena Convention Center
April 2nd, Friday: 12-4pm
Annual Faces of Fullerton
April 9th, Monday: 10am-3pm at The Plaza on Wilshire Blvd in Fullerton
OC Head Start Family Festival
April 16th, Saturday: 12-4pm at McFadden Park in Placentia, CA.
SOKA University's International Festival
May 7th, Saturday: 10:30am-5pm at Soka University. Learn more at the SOKA International Festival website
Aliso Viejo, CA
Peace Camp Staff Training
July 16th-17th: Interested in volunteering with Peace Camp? Submit an application! This date is for the annual staff training.
Peace Camp
August 1st – 5th, 9-3pm
Irvine Regional Park, Orange, CA 92869
(Google Map).
Tuition: $125 per camper, scholarships available by request on the application form.
Ages: Campers entering First Grade through High School.
Snacks are provided.
Family Night
August 4th, 4-7pm
At Peace Camp Site
Please join us for our annual Peace Camp Family Night! Campers will be demonstrating their knowledge and skills through skits and presenting their projects. This night is the perfect opportunity to experience the joy of Peace Camp for yourselves! We invite all Parents of campers to join us for an evening of fun, peace, and excitement!
See you there!